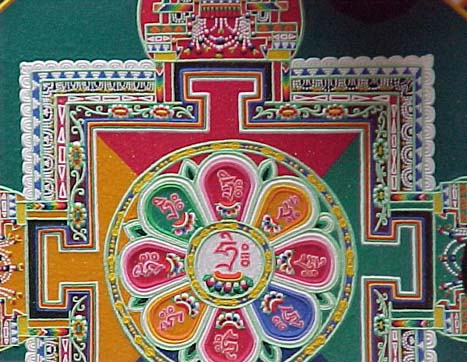 Monks from the Tashi Lhunpo Monastery in India came to my town as part of their United States tour to raise awareness and money for their monastery and for the release of the 11th Panchen Lama of Tibet, who was kidnapped May 17, 1995.
The Panchen Lama is responsible for protecting, liberating and enlightening Tibetans and he is the second most important spiritual leader for Tibetans. He was picked by the Dalai Lama at the age of 6. Three days later he and his family were kidnapped by the Chinese government. The Chinese government substituted a different child in his place. This person is not he real Panchen Lama and the monks are trying to raise awareness and money to free and reinstate the real one.
These monks made this beautiful mandala. I asked one of them what the mandala was called and he told me it was the Amitayus Mandala. Long Live Buddha he said too.
The mandala was made of colored sand. Red, blue, green, yellow, and black to signify the 5 families of Buddha. Hollow metal rods were filled with sand and these rods were tapped with another metal rod to shake out minute bits of sand onto the mandala. Four days of intricate work were needed to create this beautiful work. Obvious dedication and meditation and love went into it. It was truly a beautiful thing to see.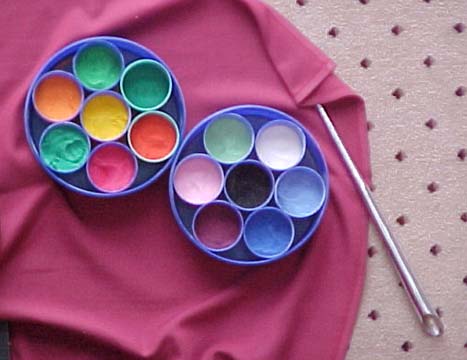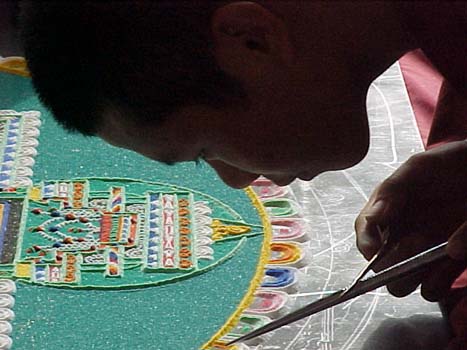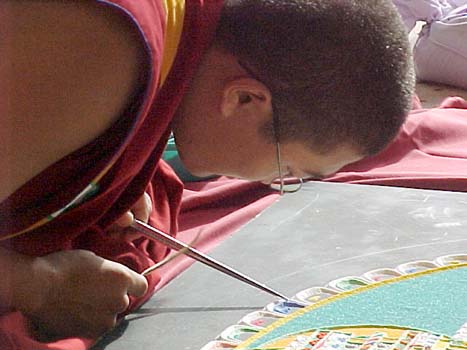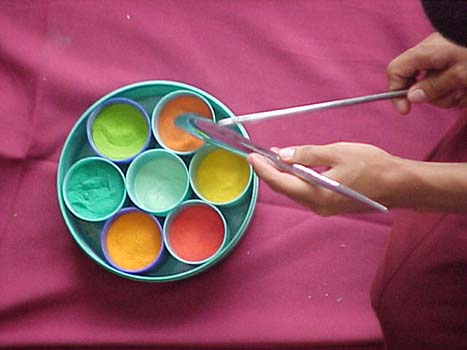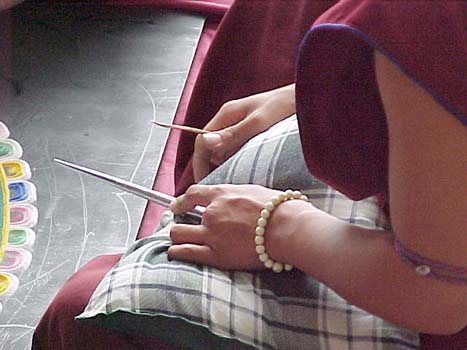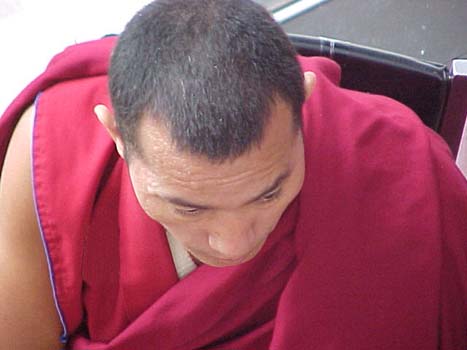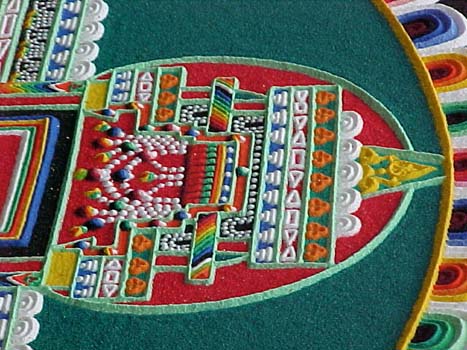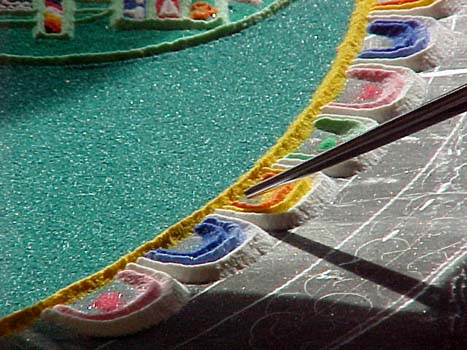 Please go to page 2