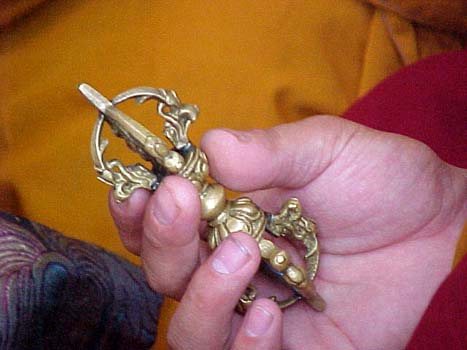 After the Mandala was completed, a dismantling ceremony was performed. They took out drums, horns, cymbals, ceremonial hats, dorjes, bells, and several other ceremonial pieces for this ceremony.
Before the ceremony began, the head monk described the Mandala to us through an interpreter. He told us that before they made the Mandala they prayed that the god would come to it. The Mandala was the god's house. He went on to describe all of the parts of the house to us and about all of the colors and walls or protection. It was all very fascinating.
Then, after a long chanting prayer, the head monk got up and walked around the Mandala clockwise a few times, paused infront of it. He pinched out and saved sand from the center and the eight lobes around the center. Then took his dorje in his hand and made several cuts in the Mandala, cutting it into eight pieces. Then he and the monks and anyone from the audience who wanted to ran their hands through the sand erasing the beautiful design. Making it and then destroying it signifies impermanance.
They carefully swept up all the sand and put it in a bowl which was carried in a procession to a pond. They threw the sand they had saved from the center of the Mandala into the pond and then they gave out the rest of the sand to the audience.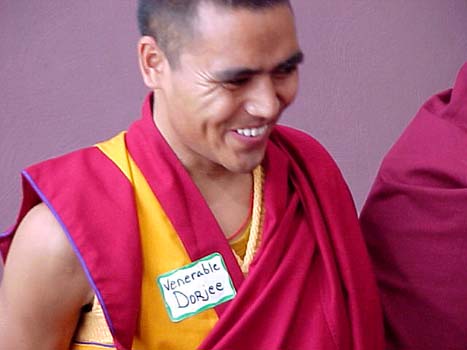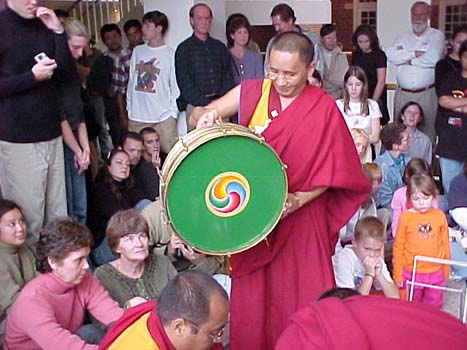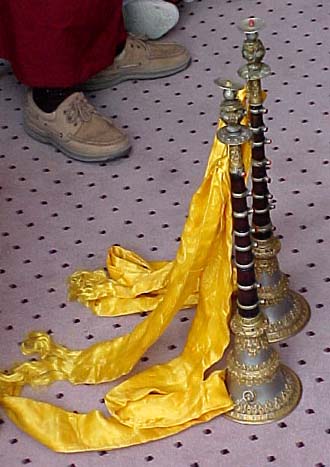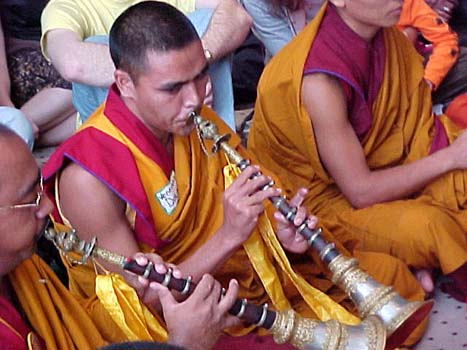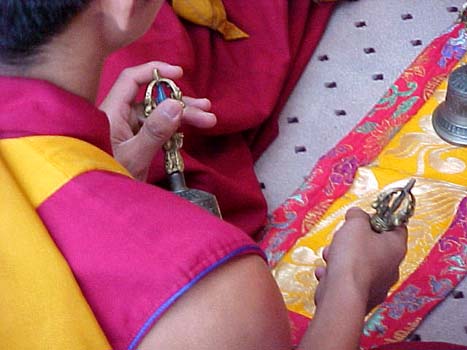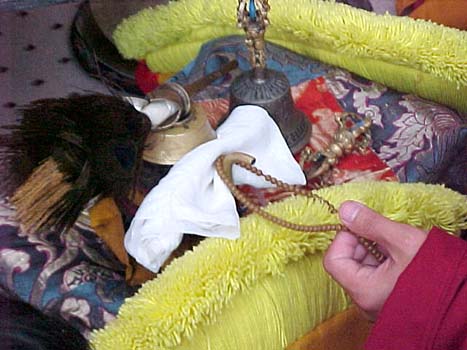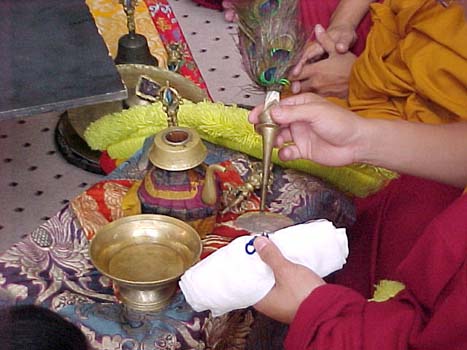 Please go to page 2